Anna Marie Hendershot KC8JWW-SK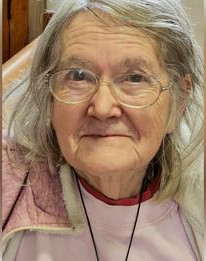 Anna Marie Hendershot, 87 of Walker, WV. passed away September 1, 2023 at her residence.
She was a homemaker and a lifetime member of the Girl Scouts of America. She was also a member of the Wood County CEOS, a trustee at the Shiloh Cemetery, a Ham Radio Operator (KC8JWW), and a member of the Deerwalk Ladies Auxiliary. She worked as an Election Poll Worker and at one time worked for the American Red Cross.
As a member of the Murdoch United Methodist Church, attended the Shiloh United Methodist Church and helped with the Waverly United Methodist Church clothing giveaway.
EMERGENCY RADIO COMMUNICATORS
Amateur radio operators in the United States have a long and distinguished history of community service, most notably in the field of emergency communications.
Whenever regular communications channels are down and/or commercial electric power systems have failed or are overloaded, "hams" have provided a temporary and reliable back-up system. Fires, floods, earthquakes, major storms, power outages… virtually any disruption of normal services brings out the amateur radio emergency teams. While their primary emphasis is on relaying "health and welfare" information, hams also provide direct support to public safety agencies when regular channels of communications are inaccessible.
WHO ARE THESE AMATEUR RADIO VOLUNTEERS?
Licensed amateur radio operators include college professors, engineers, students, business executives, public employees, retirees, and homemakers… folks from all walks of life who have developed technical skills in the electronics and communications fields and who want to make a valuable contribution to their communities. In Wood County, WV, these volunteers have formed an organization to train and support their efforts. Wood County Emergency Communications, inc. (WCEC) is a nonprofit (501c3) organization that was formed in 1983 to provide emergency communications to the area.
A WORD ABOUT "AMATEUR" RADIO
Let's clear up a possible confusing term here. The Federal Communications Commission licenses certain non-commercial radio operators as "amateurs" because they are not permitted to accept any pay for their services. The word "Amateur" is not an accurate description of these trained, licensed and experienced communicators who know the territory, and understand their role when the need arises. These are technicians who have developed repeater systems and digital communication systems that we take for granted every day when we use our cell phones and the internet.
AMATEUR RADIO CIVIL EMERGENCY SERVICE
The Radio Amateur Civil Emergency Service (RACES) was established under the Federal Communications Commission Rules and Regulations, as part of the amateur radio service. The mission of RACES is to establish and maintain the leadership and organizational infrastructure necessary to provide amateur radio communications in support of emergency management entities throughout the United States and its territories. Many of the members of WCEC are also members of RACES.
AMATEUR RADIO EMERGENCY SERVICE
The Amateur Radio Emergency Service (ARES) was established by the American Radio Relay League to provide coordination for Amateur Radio operators Nation Wide and provide leadership and training. All members of WCEC are registered as ARES members.